Smothered Chicken Breast for 2
lazyme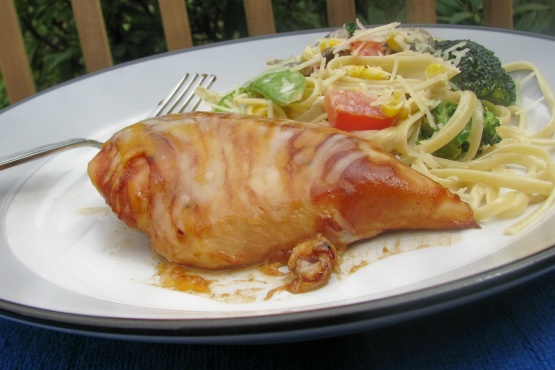 I had this at a restaurant not from from here and ask the waitress how it was made. I really enjoyed it.

Top Review by lazyme
So simple and so yummy. I used a hickory smoke barbecue sauce and a 4-blend cheese. Quick and good. Thanks NoraMarie for a nice treat. Made for All You Can Cook Buffet special.
Slice breast in two and flatten a bit. Spread your choice of bar-b-q sauce over it. Shred your choice of cheese on top, and spread some mushrooms on top of the cheese.
Bake in oven. She did not tell me how long but maybe 20 minutes I would think. It was served with cream noodles and toasted garlic bread.