S'mores Minis ( Cookies )
Pixie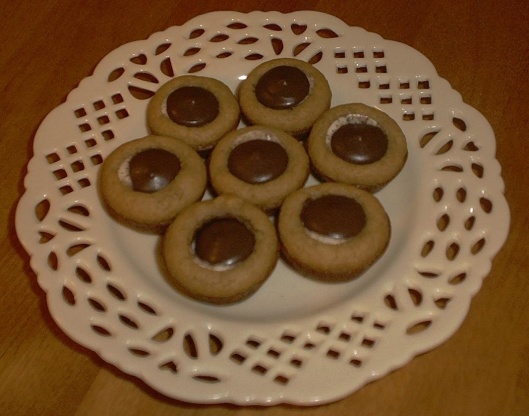 Yummy mini-muffin size cookies with marshmallow and chocolate. Easy to make and kids love them! The number of chocolate wafers and mini marshmallows you need depends on how big you make the balls in step 4. I got 41 when I made them.
Preheat oven to 350F and spray mini muffin tins with cooking spray.
Beat the butter, brown sugar, eggs and hot water.
Mix in the flour, baking powder and salt until well blended.
Form into 1" to 1 1/2" balls and place in mini-muffin tin, indent the center with your finger.
Bake for 8 minutes remove from oven, push a mini marshmallow into the middle of each cookie and top with a chocolate wafer.
Bake for 2 minutes more.