Smores Fondue (The Melting Pot)
Bubby D.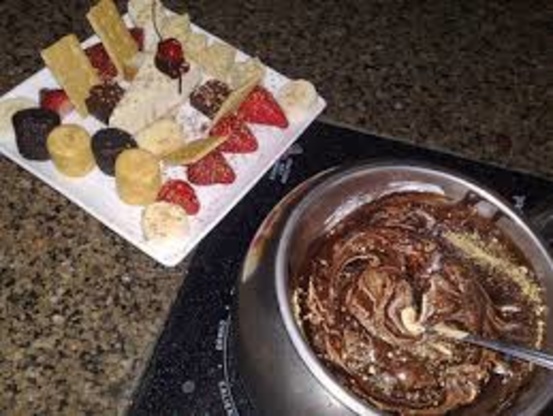 I came across this recipe and I just had to post it. Taste just like the Melting Pot's.

I made this to have as a snack during the football games yesterday. It was enjoyed by all (even the grand-kids... LOL... DO NOT PANIC... the alcohol had burned off). A very fun fondue. I used "Kraft Marshmallow Fluff", "Nestle Milk Chocolate", "Keebler Grahams" and "Bacardi" to make the fondue. I served it with whole graham crackers, large marshmallows, banana and granny smith apple slices. Thanks for a nice recipe. I will be using this at our Christmas get-together. (Made for "My 3 Chefs")
Melt the chocolate in the top of a double boiler set over simmering water, stirring constantly.
Transfer to a fondue pot.
Spoon the marshmallow crème into the center of the chocolate. Do not stir.
Add the rum to the pot and ignite carefully, using a long wooden match or lighter. Allow the flame to burn out and stir gently to combine.
Sprinkle with the graham cracker crumbs. Keep fondue warm over low heat.