This is quick good finger food without roasting marshmallows but I really love to pop them in the microwave for a minute or eat them hot. Good for make ahead parties but they go quick. The time is for firming.
Directions
In a large microwave safe bowl toss chocolate and oil. Microwave at 50% power 1-2 minutes stirring about halfway through.
Stir in marshmallows and graham crackers.
Spoon into paper lined muffin cups (1/3 cup each) and chill 1 hr or til firm.
Reviews
Most Helpful
OOOOOH YUM! These are awsome!! So Quick and Easy great treat for the kids!!! I did use chocolate chips and it was FANTASTIC!!!!!!!!!!!! THANK YOU FOR THE NEW KEEPER!!!!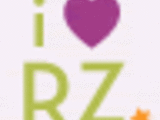 What a suprise! DH and I had a late night sweet tooth. Looked in the pantry at things I wanted to use up and had all the ingredients. I had only one bar of chocolate, but did have some chocolate truffles and chopped those up. Wowza! I will be making these again. I took them out of the fridge in about 25 minutes to serve. Wrapped the leftovers in plastic wrap and stored at room temp. I liked them better cold, so I'll store in the refrigerator next time. Thanks so much for posting!

YUM!!! I actually messed these up a bit. Decided to omit the oil, then put the graham crackers, Hershey bars and mini marshmallows all in a bowl and heated together. I'll bet if I'd done it correctly I would have liked it even better, but I don't think you can really mess up chocolate, marshmallows and graham crackers. They made nice lunch treats for my kids. Next time I'm going to make them properly! I am out of Hershey Bars so I'll have to sub chocolate chips, but I'm sure they will be equally delish!