Babycat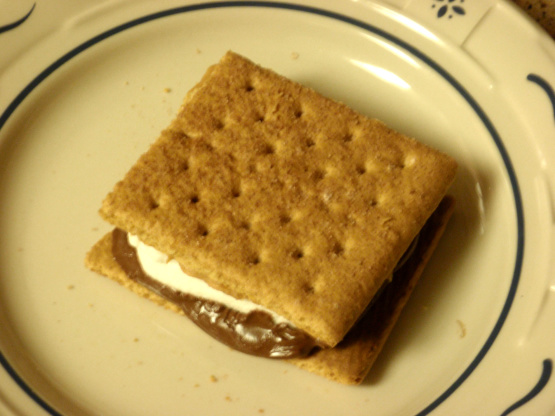 A variation of the old classic s'more. It's so easy and SOOOOO yummy!

A great way to change up the best treat ever! I like to substitute Reese's Peanut butter cups and the mini Milky Ways (cut in half lengthwise) for the Hershey's. I have to admit I prefer the Milky Way over Hershey's.
Break the graham cracker in half.
Spread peanut butter over cracker (add more if desired -- i always desire!).
Place 1/2 Hershey's bar on top of peanut butter.
Place marshmallow on top of Hershey's bar.
Finally, put the other 1/2 of the graham cracker on top.
Eat, fall in love and enjoy!
Repeat steps 1-6 until satisfied.