Nimz1466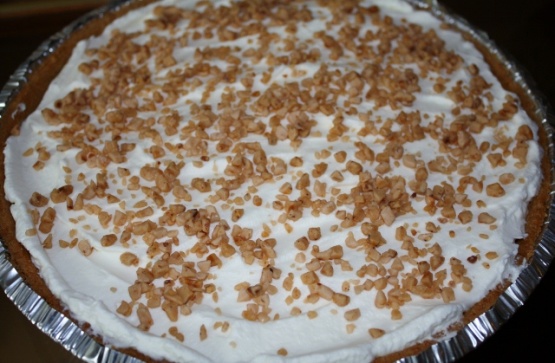 The flavor of traditional s'mores in a very indulgent pie. From Land O'Lakes.

WOW! What a delicious pie and so easy to make. I don't eat sweets, but I did taste this one so to add my review. DH was drooling all over himself when he had a slice. The chocolate filling was to die for. I used Milky Way Candy bars and a little chocolate chips as I ran out of the Milky Way, and that made a fantastic filling. So rich and tasty. The topping was also just fabulous. As I didn't have any more candy bars, I topped my pie with toffee bites which really added a lot of flavor and a little crunch and I think the next time I make this I'll do the same. Thank you so much for sharing this "have to make again" pie. Made for PRMR
Heat oven to 375°F Combine all crust ingredients in medium bowl. Press onto bottom of ungreased 9" pie dish. Bake for 4-5 minutes or until lightly browned. Cool completely.
Heat 2/3 cup whipping cream in saucepan over medium heat, stirring occasionally, until cream just comes to a boil (2-3 minutes). Remove from heat. Add all remaining filling ingredients; stir until smooth. Pour over cooled crust. Freeze 30 minutes.
Combine 1 1/3 cups whipping cream and marshmallow creme in large bowl. Beat at high speed until stiff peaks form. Spread over chocolate filling. Garnish with candy bar pieces. Refrigerate at last 4 hours or overnight.