CoffeeB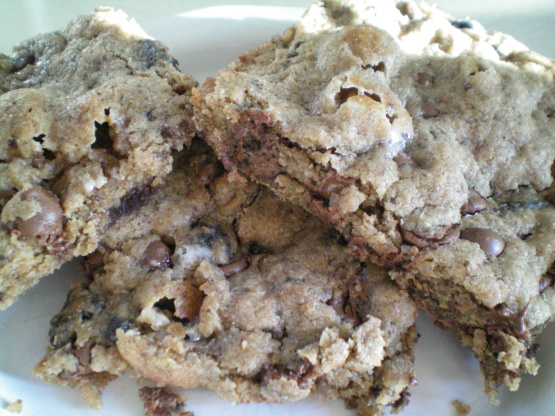 These are a hit with the kids! Made with whole wheat flour, you can sub. regular flour, if needed.
Preheat oven to 375. Using 100% vegetable shortening (not oil) grease then flour a 9x13 inch baking pan.
In a large mixing bowl, cream together butter, olive oil and brown sugar.
Stir in vanilla, egg substitute, flour, baking powder, and salt. Mix well.
Fold in marshmallows, chocolate chips, and graham cracker pieces.
Spread in prepared baking pan.
Bake in 375 degree oven for approximately 25 minutes, or until golden brown but still a little "soft" to the touch.
Cool for ten minutes, then cut into bars while they are still warm (they will get harder while cooling.)
Allow to cool completely before serving.