flower7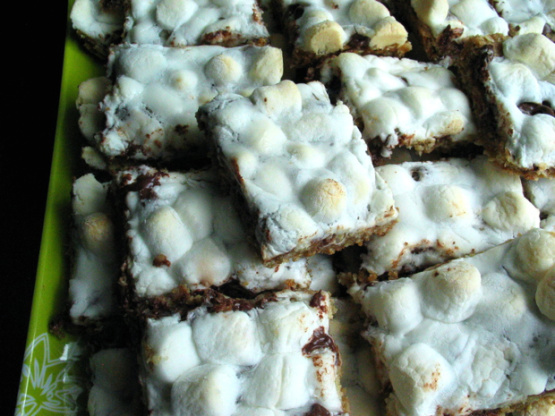 This is a little different than the other smores bars I checked out, so I thought I would post it. I haven't made it yet.

This was really good and extremly easy. I made it on a whime for a bbq and it only took me a few mintues to throw together and pop in the oven. Needless to say the kids finished the whole batch. I will be making this again soon.
In bowl, combine oats, flour, brown sugar, salt and baking soda.
Stir in butter until crumbly.
Press into an 11x7 baking dish.
Bake at 350 for 10 minutes.
Sprinkle with marshmallows and chocolate chips.
Bake for 5-7 minutes longer or until marshmallows start to brown.
Cool pan on wire rack.
Cut into bars.