diner524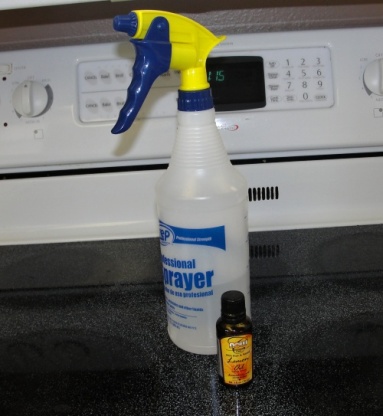 This is an inexpensive and "green" way to clean your smooth top electric stove. Except for the lemon essential oil, it uses things you normally have around the house. Posted by Katy S on Everyday Cheapskate.

Great easy way to clean the stove top. I did use orange oil but worked wonderfully.
1

cup water

1

cup vinegar

10

drops lemon essential oils (a natural degreaser)
spray bottle
Combine one cup of water and one cup white vinegar in a spray bottle. Add 10 drops of lemon essential oil. Shake well.
Sprinkle the baking soda directly on any stuck on food that spilled while cooking. Then spray the baking soda with the vinegar mixture.
Wait until the baking soda stops fizzing and wipe clean, using the texture of the powder to scour off the grease. Repeat as needed until you've taken care of any tough spots.