Smoky Split Pea and Root Vegetable Soup
ChefLee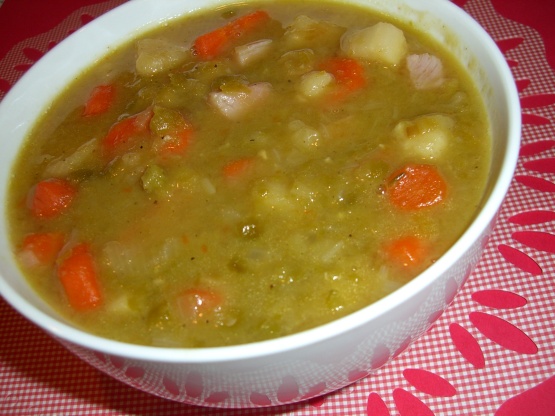 wonderful split pea soup. not sure where the recipe came from, i have had it for years and subscribe to many cooking publications and own way too many cookbooks. i usually make it with a ham bone but is just as good with smoked turkey wings. when i really want to ham it up i brown a center cut slice in pan before i begin, remove from pan and cut into pieces and add last 30 minutes.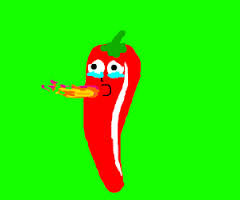 Smoky, earthy, hearty, and good!!!! I LOVE LOVE LOVE the parsnips in this split pea soup and the herbs make it taste so great!! I did 3 TBSP butter and 3 TBSP olive oil instead of the full 6 TBSP butter and I added a Cook's ham steak that I cubed up so I'd have more ham in it. I had the fresh parsley and completely forgot to add it, I think I got too hungry and wanted to eat the soup when it was done!! Will definitely make this again and again, thanks for posting!!!
melt butter in lg pot over low heat. add carrots, parsnips, leeks, onion, thyme, marjoram and bay leaves. cover and cook until vegetables are tender, stirring occasionally, about 20 minutes. add stock, peas and ham hocks. bring to simmer and cover partially and cook til peas are tender and soup thickens slightly stirring occasionally, about 45 minutes. add parsley in the last 5 minutes. season with salt and pepper.