Rita1652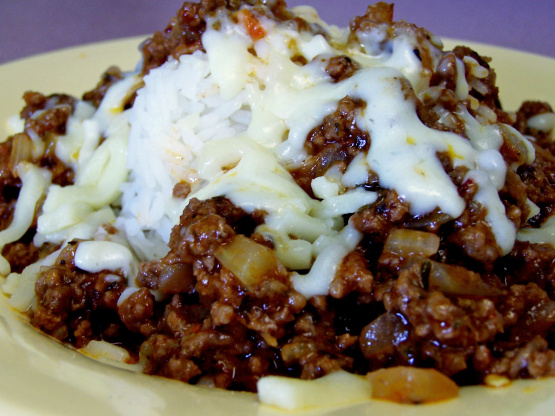 Sweet and spicy joes. Serve it over rice or on a bun. Top with grated cheese!

This sounded so good and it was delicious. I did use the ground turkey and liquid smoke like others had suggested and put it on hamburger buns with shredded cheese and shredded lettuce. It is very versatile-the next day I added a regular can of diced tomatoes, put it in a pie plate and sprinkled shredded cheese over it, baked until cheese melted and served it with tortilla chips as an appetizer. Thank you Rita for a great recipe!
Brown beef adding onions and garlic, breaking beef as cooking.
When browned, add ingredients up to salt and pepper.
Sprinkle flour over meat mixture and stir in, add water and simmer 5 minutes.