hepcat1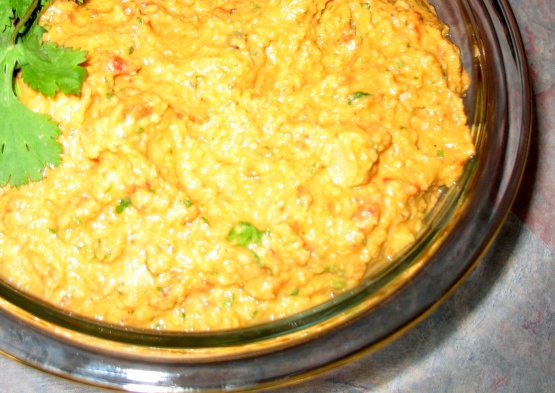 Don't spend your good money on tiny containers of store-bought hummus! Make your own! This recipe is a fun twist on the traditional hummus recipes. The chipotle pepper and cumin lend a bit of heat and smokiness, while the cilantro brightens it up. Perfect for entertaining a crowd!
Excellent recipe! I did add 3 more chipotles. It was delicious and a big hit with my guests.
In a food processor, blend garbanzo beans and next 7 ingredients in processor until smooth.
Add red peppers, sun-dried tomatoes, cilantro, salt and pepper. Pulse process, using on/off turns, until coarsely chopped.
Transfer hummus to medium bowl. Cover and chill until ready to serve. Bring to room temperature before serving. Accompany with warm pita or pita chips. Can be made 2 days ahead.allows flavors to develop!