Smoky BBQ Bacon-Wrapped Dogs

Why not try your hot dogs alittle different this year! These are delicious!
Directions
Heat grill. Combine barbecue sauce, honey and 1 tablespoon of the vinegar in small bowl. Combine mayonnaise, lemon juice and remaining 1/2 tablespoon vinegar in another small bowl.
Combine brown sugar, paprika, cumin and chile powder in shallow dish. Press hot dogs into seasoning to coat; wrap each with 1 bacon strip. Insert toothpick in each end to secure bacon.
Grill hot dogs, covered, over medium-low heat or coals 12 to 15 minutes or until bacon is browned and hot dogs are heated through, turning every 2 to 3 minutes to evenly brown bacon. Place buns on grill during last 1 to 2 minutes of cooking to toast. Remove toothpicks; serve hot dogs in buns with sauces on side.
Most Helpful
We made both dips, used all beef hot dogs, and served them without the buns. We broiled them in the oven on low for 14 minutes, turning them halfway thru cooking. Both the sauces and the dogs are delicious!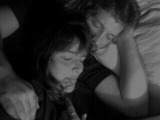 Wow! These are some awesome "dogs". The dry seasonings added a unique and very tasty flavor to the hot dogs, and the bacon made them absolutely delicious! We all had seconds (and thirds) until they were all gone. After 12 minutes the bacon wasn't quite as crispy as I'd like -- we were cooking outside on a gas grill -- so I grilled them for 4 more minutes and they were perfect!! The sauces were a different delight from the usual ketchup and mustard. Am making again for the 4th of July family get-together. This recipe is a #1 keeper.