Smokey Spinach and Artichoke Blonde Pizza
Blonde pizza is made without tomato sauce. This makes two large (10 x 15 inch rectangular, or 14-inch round) thin and crispy crust pizza. If a thicker crust is desired, use smaller pans and roll dough thicker. Most of the time is spent waiting for the dough to rise. Made for RSC #11.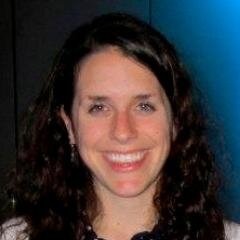 My boyfriend and I really like the Mediterranean flavors in this pizza. The anchovy paste really made this meal great IMO. I agree used regular gouda (not smoked) and would recommend this as an alternative. Thanks Susiecat too!
Spinach Pizza
Mix flour, salt, and instant yeast in a mixing bowl. Add warm water and mix well.
Turn dough mixture out on to a floured surface, and knead until smooth and elastic, about 10-15 minutes.
Put 2 tablespoons oil into the mixing bowl, and turn the bowl to coat with oil. Add the dough to the oiled bowl and turn it around so that all sides are covered with oil.
Cover with a lid or plastic wrap and set aside in a warm spot to rise for 45 minutes.
Meanwhile, mix the remaining 4 tablespoons of oil with the minced shallots, minced garlic, salt, anchovy paste and oregano, and mash until a uniform paste is achieved. Set aside.
Squeeze the moisture out of the thawed chopped spinach. Measure out 1/2 cup of spinach for pizza, packing well into measuring cup. Reserve remaining spinach for another use.
Drain artichoke hearts and remove any tough outer leaves. Chop into quarters or smaller.
Preheat oven to 400 F and put rack at, or above, center.
After dough has doubled in size, punch down and turn out to floured surface. Divide in half, and roll each half to fit your pans.
Heap up a little dough around the edges.
Set dough in pans aside in a warm spot, covered with a clean kitchen towel or a large piece of plastic wrap, to rest for 15 minutes.
After resting, coat each dough with half of the shallot/garlic mixture.
Top with the pieces of artichoke, and small bits of spinach, evenly distributing around pizza. The pizza will not be completely covered with topping -- you will still be able to see small areas of dough.
Sprinkle the grated cheese over each pizza.
Bake for 20-25 minutes, or until crust is browned and cheese is bubbly. You may want to rotate pizzas halfway through baking to prevent uneven cooking.