Smokey Roasted Stuffed Portabella Mushrooms
One day two beautiful portabella mushrooms called my name from the farmer's market, so I just had to give them the royal treatment. Stuffed in the same manner as the hors d'oeurves version, these portabellas make a scrumptious main dish. The stuffing is delightfully crispy with a smokey flavor, and the mushrooms are juicy as can be. This recipe would be suitable for any night of the week or for a special occasion. It may not be the most heart-healthy dish, but I say, "all in moderation!"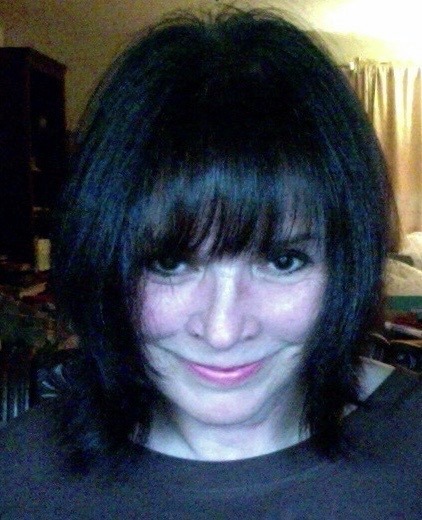 Really tasty mushrooms! I doubled the recipe and actually had enough filling for 5 large mushrooms! Unfortunately, I couldn't locate any smoked mozzarella, which I know would have been fantastic. I substituted smoked provolone instead, because I think the smokiness is an essential part of this recipe. The end result was still delightful, and I will be on the lookout for smoked mozzarella. As soon as I find it, I will be making these again. I used this as a wonderful first course for our Easter dinner, and everybody really enjoyed it. Made for Spring PAC 2009.
Preheat oven to 375°F.
Clean mushrooms by wiping gently with a damp cloth. Brush tops with 1 tbs. olive oil each, leaving gills untouched. Set aside.
In a medium skillet over medium to medium-high heat, cook bacon until crispy. Drain on a paper towel but reserve bacon grease in skillet.
Add garlic and onion to skillet and saute until softened.
Remove from heat. Add butter and allow to melt.
Stir in bread crumbs. You may need a little more or less depending on the amount of bacon grease that is rendered (leaner bacon = less grease).
Stir in cheese until melted slightly. This will help bind the bread crumb mixture.
Place mushrooms in a baking pan, rounded tops down, and mound stuffing into gills side.
Roast for 15-20 minutes or until stuffing is lightly browned, and mushrooms are tender.