Smokey Macaroni and 3 Cheeses
Parsley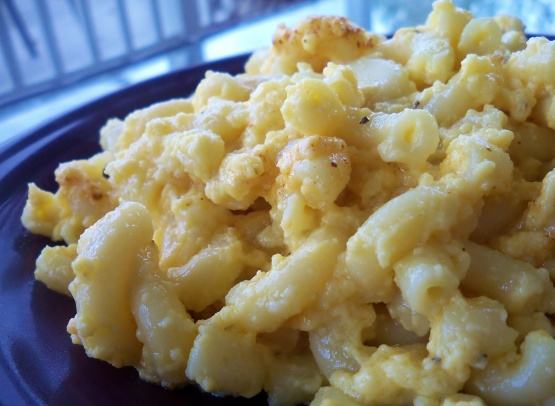 An American classic with a Mediterranean twist! Recipe courtesy Spice Islands. Course, you could have guessed that. ;)
Combine eggs, evaporated milk, smoked paprika, dry mustard, black pepper and salt in a medium mixing bowl. Set aside.
Prepare pasta according to package directions; drain thoroughly. Return pasta to pot and pour in egg mixture. Cook on low heat without boiling. Add butter and stir for three minutes to combine.
Slowly add cheese; stirring constantly. Cook over medium-low heat until cheese is melted and sauce is thickened, about 5 minutes. Serve immediately.