Cook4_6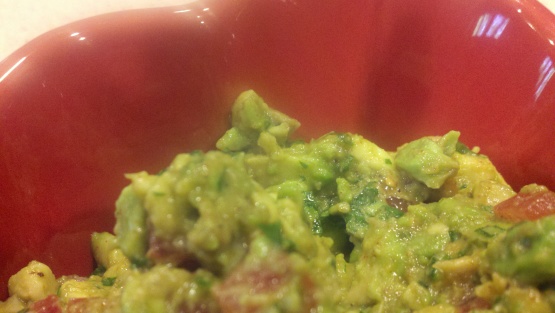 Found online courtesy of NataliesKillerCuisine.com. I LOVE guacamole so this will be made soon!
Cut avocados in half all the way around, length wise. (Use the tip of a sharp knife to pull out the seed).
Use a spoon to gently scoop out the avocado.
Dice the avocado in large chunks and add to a bowl.
Add the remaining ingredients and toss without completely mashing the avocado.
Serve with chips or as a condiment.