Smokey Cheddar-Pecan Spread
Ambervim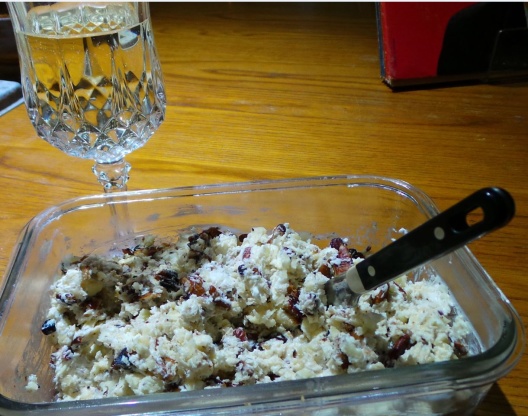 My grandmother used to make a version of this around the holidays every year and I have always loved it! I've always had it served with crackers, although I suppose you could have it with bread or veggies, too.

This spread is similar to the flavor of those cheese logs covered in nuts that you can buy at the grocery store. I'll be making this from now on instead of paying a ridulous amount of money for the store-bought logs. Has a good cheddary flavor and loved the pecans in it. Made for Fall 2013 My 3 Chefs.
Mix the cheeses together thoroughly (this may take some muscle, depending on how soft the cream cheese is).
Add the liquid smoke and mix thoroughly again.
Fold in the pecans.
Taste for smokiness and add more liquid smoke to taste.
Chill before serving or eat right away!