Smokehouse Macaroni and Cheese
Parsley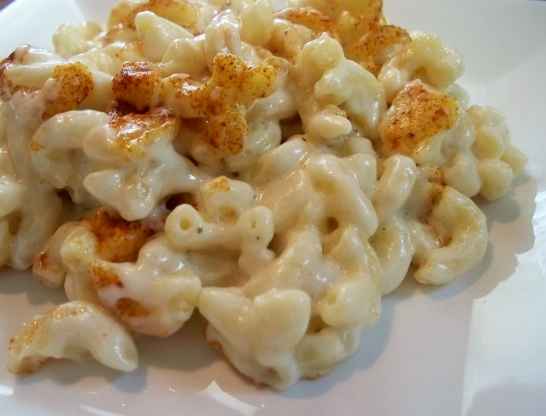 Deliciously creamy comfort food with a twist, this is the best Macaroni and Cheese I've ever tasted, and my family demands it frequently! Recipe can be halved, and should be, if you value your arteries! :) For a very easy way to incorporate some vegetables, steam some broccoli over your pasta-cooking water, and stir it into the casserole or serve alongside - but it's more likely to get eaten if it's already IN the casserole!

I thought this sounded interesting, and decided to serve it at Thanksgiving to go with our turkey (and for our vegetarian). OMG! This is the best mac and cheese ever. I have never made a homemade recipe I (or my family) and liked it. This was incredible. My husband and 4 boys ate it up. in fact, my husband just asked me to make it for his office Christmas lunch!
Preheat oven to 375.
Bring a large pot of salted water to a boil. Cook pasta according to package directions.
In large saucepan, melt butter over low heat.
Stir in flour, salt, mustard and pepper until smooth; take off heat.
Little by little, stir in milk until smooth. Stir constantly for 10 minutes on heat until thick; take off heat.
Stir in 1 1/2 cups Cheddar cheese, Velveeta cheese, Smoked Gouda, and Mozzarella cheese until melted. Add Liquid Smoke if using.
Put cooked macaroni in a greased casserole dish, pour cheese mixture over and mix well. Sprinkle paprika and leftover Cheddar cheese on top.
Bake at 375 degrees for 20 minutes.