Rita~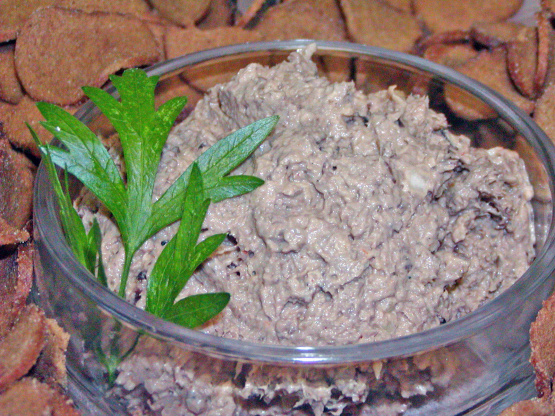 This is another wonderful recipe from Pass It On, a cookbook compiled by the ladies at the Presbyterian Church here where I live. The cooking time listed is the time to chill the spread.
2

cups smoked venison, finely ground
1⁄2 cup mayonnaise

2

teaspoons garlic salt
1⁄4 cup Durkee's sauce, to taste
1⁄4 cup minced onion

2

tablespoons tiger sauce

1

lemon, juice of
Combine all ingredients and chill 8 hours or overnight.
Serve on Melba toast.