jenne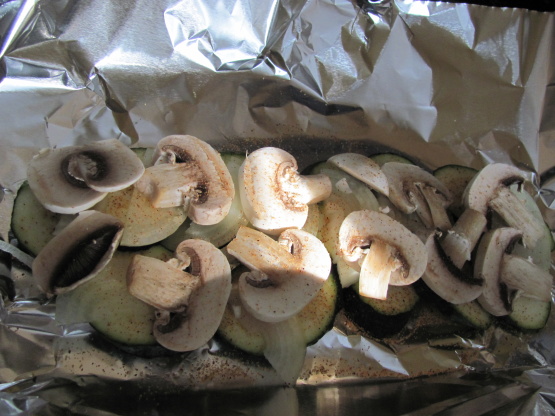 I found this super easy recipe for making veggies in a smoker.
Tear off a 1.5 ft long piece of foil.
Place zucchini in the middle of the foil in the shape of a rectangle. Sprinkle with some seasoning salt and pepper.
Top with onion slices and then the mushrooms and sprinkle with more salt and pepper.
Fold in ends of foil and then the top/bottom and crimp all together making a long packet.
Cook in smoker at 225 degrees for 1.5 hours.