Smoked Turkey Sandwich With Cranberry Butter

I loved smoked turkey with cranberry, and this is delicious with the addition of jarlsberg cheese!
Directions
Puree the cranberries with the butter, honey, and dijon mustard in a food processor or a blender by whirling at high speed for about 1 minute.
Spread on one side of each slice of bread.
Stack the turkey, cheese, and lettuce on half of the bread slices, dividing the total amount evenly. Cover with the remaining bread slices.
Halve diagonally, then garnish, if desired, with the cherry tomatoes.
Reviews
Most Helpful
Yummy! We really enjoyed the tart/ sweet cranberry spread on this sandwich. There is just something about the combination of cranberries and turkey. They compliment each other so well. I did add some extra honey and Dijon mustard to the cranberry spread, just a personal preference. I served this on Marble Rye Bread #475856 and it was delicious. Thank you for sharing. **Made for 2013 Football Pool**
Even though I had dried cranberries and had to improvise, the sauce really makes this sandwich! I mixed the butter and dijon, then sprinkled with the dried cranberries on the bottom bun (of a braided loaf). I used iceberg lettuce because we love it with turkey sandwiches. So, although a few changes (bread and lettuce), it's a terrific spread and sandwich and we can't wait to add some bacon next time!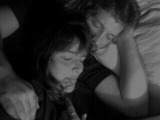 Good Sandwich. Made as directed. Made for Football Pool Week 10 2013