Boomette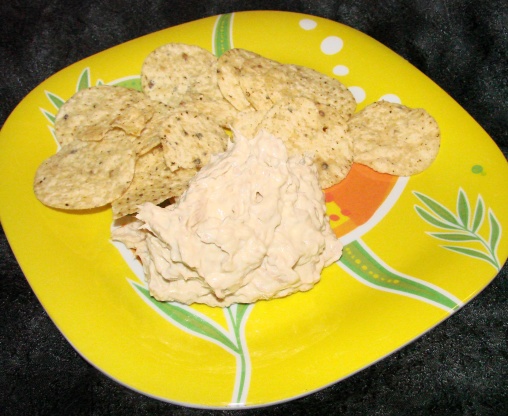 This is the addictive smoked tuna dip you can find at most any seafood market in the Florida panhandle area. As for the other tuna dips, this is definitely a force to be reckoned with. I've tweaked the spices because nothing tastes better than good ol' Tony's.
I love anything that has liquid smoke in it. I did half the recipe. My boyfriend doesn't like it as much as me. For him, there is too much liquid smoke. I didn't have creole seasoning so I omitted it and I liked the taste without it. I used light cream cheese and light mayonnaise. Thanks Jafontenot :) Made for PAC Spring 2010
Stir everything together with a wire whisk until smooth. Dig in or chill.
Delicious with crackers or tortilla chips.