Smoked Trout With Crackers and a Lemon Dill Mayonnaise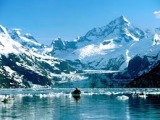 A very simple, yet delicious appetizer recipe. I love these flavor combinations. From Eating Well.
Directions
Combine mayonnaise, lemon zest, lemon juice, dill and pepper in a small bowl.
Divide trout among crackers; top with a spoonful of the lemon-dill mayonnaise.
Reviews
Most Helpful
Very nice. Yummy mayo. Compliments the smoked trout well.

Made for the Culinary Quest 2014 using trout caught by my DH & taken to his smokehouse of choice, this was easy-to-fix & sure-to-please at our house. Like other reviewers, I used full-fat mayo & saw the sauce as the star of the recipe. I think a lime version of the mayo sauce would be esp good w/salmon. I did serve it the preferred Icelandic way - Atop lightly buttered toast w/scattered capers. Yum! Thx for sharing your recipe w/us.

This recipe is really all about the mayo. I got some nice smoked trout, which I always enjoy, but this mayonnaise really took it over the top. It is bright and super tasty. I can think of other uses for it, as well, and tried it with some wood-smoked salmon, which was also nice. Thanks for sharing. Made for Culinary Quest 2014.