Smoked Trout & Cucumber Sandwiches
jenne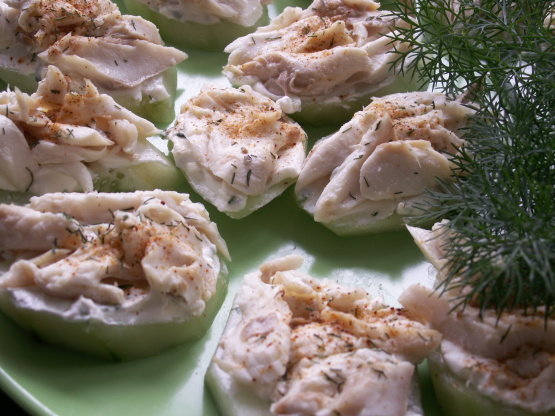 Delicate and delicious finger sandwiches which are super-quick and super-easy to make. Smoked salmon or canned red salmon can be used instead of the smoked trout. This yummy recipe has been adapted from a recipe by Sophie Hansen in from the current issue of the 'BBC Australian Good Food' magazine. If the occasion does not demand elegance - if you are simply making these for yourself for lunch, for example - use whatever is your favourite bread, crusts on! I enjoyed these today with crusty ciabatta! Conversions: 200g = 61/2oz; 150g = just under 5 oz.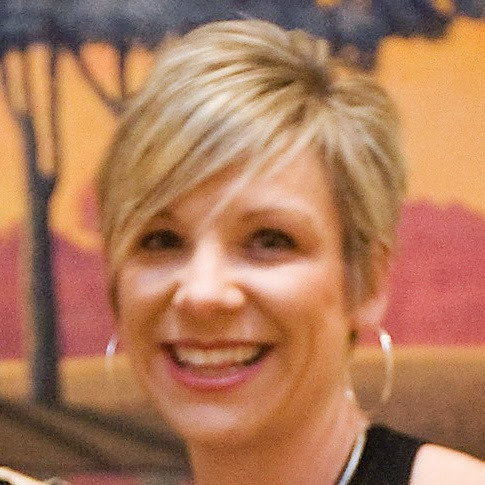 Top Review by jenne
I really liked this. . .that being said, I switched it up a bit. First, I didn't use the bread. I used the cucumber on the bottom, mixed up the cream cheese with the spices (and added some garlic powder), then put the trout on top and sprinkled seasoning salt, pepper and dill over the top. Great low carb finger foods! I used trout that I smoked with my new smoker (an electric one and it is awesome) this weekend. We had these as a main dish for dinner, but they would be perfect as appetizers. I have to think that thinly sliced red bell pepper would be pretty and yummy on top too. Thanks!
Combine the trout, cream cheese, lemon rind and juice, dill and capers in a small bowl.
Divide the trout mixture between 4 slices of bread; using a vegetable peeler, slice the cucumbers into long ribbons; top the trout with the cucumber slices; season with sea salt and freshly ground black pepper, to taste; cut each sandwich into thirds.