Smoked Sausage, Taters, Peppers and Onions Country Style
Pam-I-Am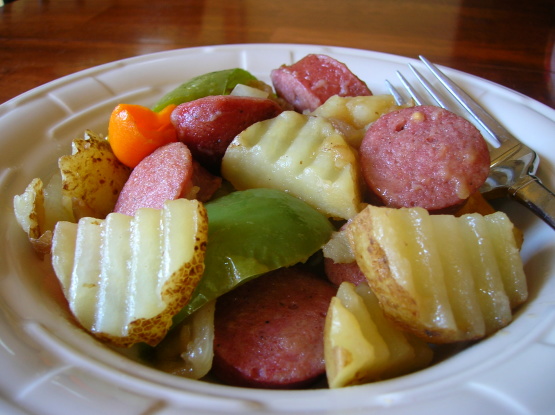 This was good. But, I also completely modified the recipe. I just up the potatoes, onions & added celery. I sauteed those while I cut the sausage and a red pepper. Add them to the sauteed veggies added 1/2 cup chicken broth and let it simmer.
Combine smoked sausage, potatoes, onion, bell pepper and water in a large pot.
Cover and simmer over medium heat 15 to 25 minutes, stirring occasionally, until potatoes are soft.