vrvrvr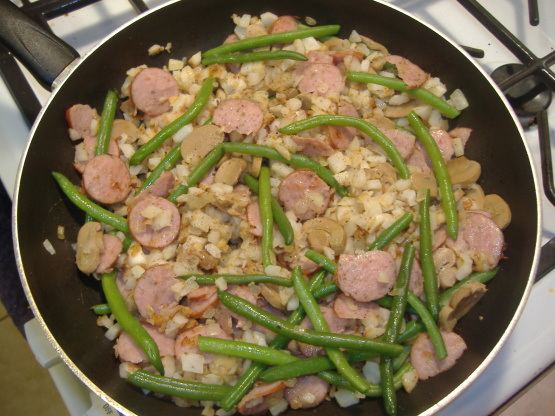 This is a great recipe for when you don't have much time to cook. My kids and husband love it!

i didn't have the can of mushrooms and the can of potatoes. so i omitted those and followed the 3 ingredients...surprisingly came out really good. so simple...so fast...and w/ big flavors! never would've thought looking at the list. i used kiebalski sausage. thanks for sharing..will make this many times!
Slice smoked sausage in bite size pieces.
Put smoked sausage in frying pan.
Add chopped onion and saute until onion is tender.
Add green beans, mushrooms, and potatoes.
Heat through and serve.