Smoked Sausage and Cabbage
Parsley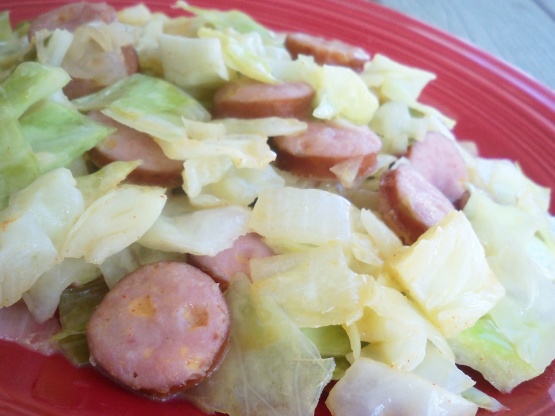 This is just a different variation of my Fried Cabbage Fried Cabbage. Delicious, fast, and easy!
Heat the oil in a saute pan on medium high heat. Add the rest of the ingredients and stir to coat all cabbage with oil.
Cover and cook for 5 minutes. Uncover, stir, and cook an additional 2 minutes and serve.