Peter J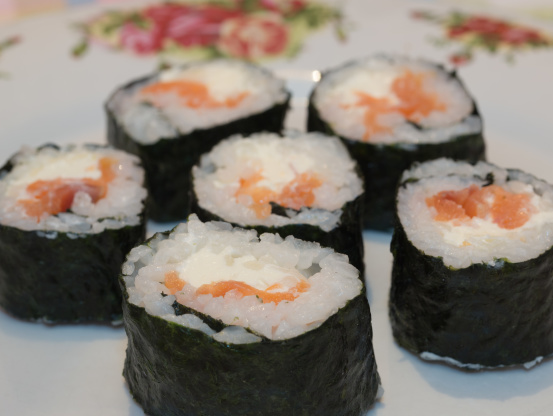 Ths is my favourite sushi! I first had it in Rockhampton a couple of years ago while on vacation, and love to make it at home now!
Combine the cream cheese and red onion.
The nori on a bamboo mat, shiny side down.
Spread 1 Cup of rice on the nori.
Spread half the cream cheese mixture along the edge of the rice, and top with half of the smoked salmon.
Using the bamboo mat, roll the nori, forming a log.
Moisten the edge of the nori with water to seal.
Cut in half to form 2 single serve rolls, or cut into 6 finger food slices.
Serve with wasabi and soy sauce.