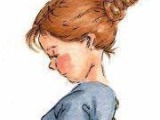 Typically we serve this spread with breadsticks or crackers. But for a delicious change, put a spoonful onto some thick grilled slices of sourdough bread, then top it with a squirt of lemon and a few grinds of pepper. The creamy, pale pink spread, melting into the crevices of the crunchy toast is irresistible.
Directions
Puree the cream cheese, sour cream, lemon juice and tabasco in a food processor.
Add the scallions, capers, salmon, chopped dill and pepper, and pulse to blend.
Garnish with the dill and serve chilled or at room temperature with crackers.
Most Helpful
We made this for this first time for a tailgate party at University of Hawaii (Go Warriors!!). We rolled the spread up in tortillas and made bite-sized pinwheels for easy eating/transport. They were a HUGE hit. They tasted great with a cold beer and good friends. Aloha!
The processor makes this so easy to throw together! Definitely a keeper. Easy and most important- delicious!! I even used some of the leftover spread in an omelette. Yum.
Holy cow this is amazing! I doubled the batch and used more hot sauce then called for because I was using this as an appetizer for thanksgiving and 25 people who love their hot sauce....I am sure it will be a huge hit tomorrow! I also used the good salmon from the fresh meat counter, so it was a little pricey, but I am sure next time when I use the canned it will be just as good. YUM!