karen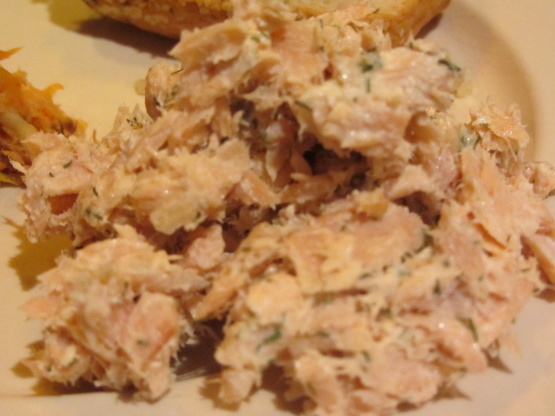 I bought some smoked salmon, not the lox style cured fish, but a section of the fish that had been smoked as one piece. After eating some of it plain, I decided to turn the rest of it into salmon salad and it was wonderful. Since salmon is so good for you, this might become a staple in my diet.
Mix all ingredients together.
Refrigerate until cold before serving. (Cooking time is actually chilling time).