Smoked Salmon Ricotta Truffles

I thought this recipe sounded really good. Instead of your usual cheese ball, I thought the presentation of this would be really unique-salmon truffles?! I found this recipe in our weekly grocery flyer. The recipes it posts are always great!
Directions
stir together the mascarpone, ricotta, capers, salmon and 1/4 cup each of the parmesan and dill.
refrigerate for 20 minutes.
using two spoons, form the mixture into 1 inch balls and roll half in the remaining parmesan and the other half in the remaining dill.
chill until firm, approximately 10-15 minutes.
serve.
prep time includes all the chilling time.
Most Helpful
Very good! The directions were clear and easy to understand, and everything came together really well. I didn't use capers (can't stand them!), but otherwise followed the recipe closely. I don't think I had my dill chopped finely enough, because the one truffle I rolled in dill looked pretty dopey. It gave me a good excuse to eat it, though, and it was tasty! I rolled all the rest in parmesan cheese. I'm taking these to my sister's baby shower tomorrow - I think they're going to disappear FAST!
These were so delicious and very easy to make. I used 1 cup (8 oz) of the mascarpone cheese. Found it at Trader Joe's. I also had to use dry dill weed as I could not find a significant amount of fresh dill this time of year. I think the fresh dill would be best to use when it is available. I was so easy in that I just put all the ingredients in the food processor and 3 minutes later, it was mixed. I scooped out little balls with a small cookie scoop (made 21). I put them in the freezer for an hour to firm up. Then I took them out, rolled them into a more ball shape and then tossed them in a bowl with the parm or dill. Served with crackers. The capers and salmon gave it a nice salty flavor so there's really no need to season. Very original - great for a party.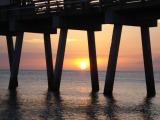 This recipe is great, but I had one problem. I put the mixture in the refrigerator for more than 20 minutes, but it was so soft, that I had a hard time rolling it into balls. The next time, I might try putting it in the freezer for 20 minutes. C. Spanjer