Smoked Salmon (Lox) Canapes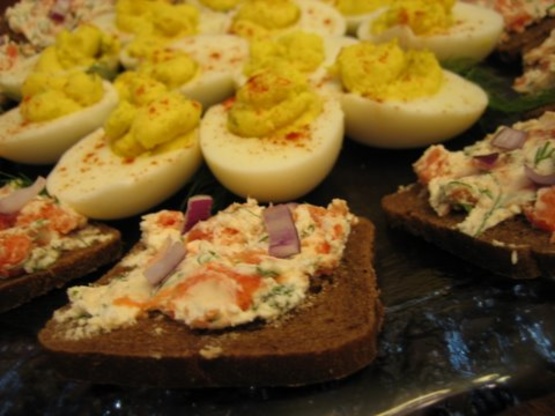 Served these when my good friend visited last February. Excellent appetizer!
Directions
Blend the cream cheese, salmon, and dill.
Spread the salmon mixture on top of each round.
Arrange on a plate and top with diced onion.
Season with freshly ground pepper.
Garnish with lemon wedges and fresh dill.