Smoked Salmon, Goat Cheese and Mustard Crouton
Parsley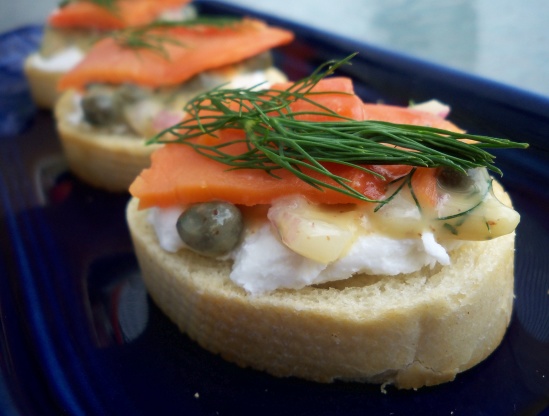 Quick, easy and delicious!

Love this recipe!! I made these for a bridal shower this past weekend and they were a huge hit! I will definietly be making these again.
Preheat oven to 350 degrees.
Blend honey and dijon mustards, red onion, capers and dill.
Arrange bread on baking sheet and lightly brush with olive oil.
Bake until crisp, about 10 minutes. Cool.
Spread croutons with goat cheese, then mustard mixture. Top with smoked salmon.
Garnish with a little more dill.