twissis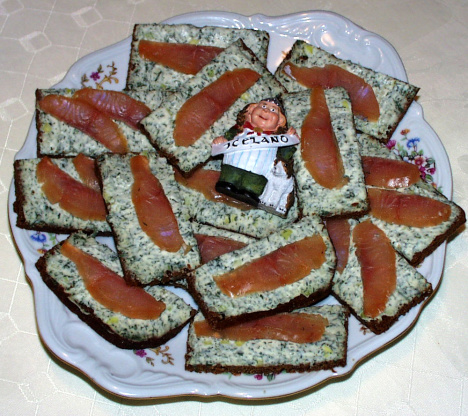 I saw an episode of The Barefoot Contessa the other day and had to try this appetizer. She made hers as sandwiches, but I thought it was kind of neat to display the Salmon since it's so expensive. I scaled down the serving size as well. The recipe came from her Book Party show. I wasn't able to get the entire ingredient list as the site didn't have it posted. I believe it's close however.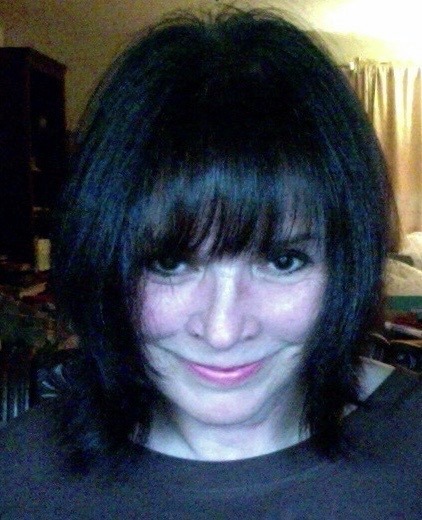 Even though I couldn't get the cocktail bread, I made the spread and used "everything" bagels for our breakfast. Fabulous flavor with the fresh herbs and the salmon. I will definitely make this again.
1

(8 ounce) package cream cheese, softened

1

clove garlic

2

chopped green onions
1⁄4 cup fresh dill
1⁄4 cup parsley, chopped
salt and pepper

1

package of 100% miniature party rye rounds or 1 package pumpernickel cocktail bread (the square party bread type)

500

g of your favorite sliced smoked salmon (I buy mine at Costco)
Place the cream cheese in a food processor along with the first 5 ingredients and mix well.
Spread this mixture on each of the bread squares.
You should have enough for 10 pieces of bread.
Place sliced smoked salmon on top to cover the surface.
Cut the slices into finger sizes of your choice.
Sprinkle a bit of s&p on the fish if desired.
Chill before eating.