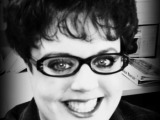 This is my daughter's favorite dip. She asks me to make it for every occasion.
Directions
Combine all ingredients.
Serve with crackers.
Reviews
Most Helpful
This was very good. I served it at a party last night, and it went over well. I even had a teenager wanting to take some home! I used about 3/4 teaspoon dried minced onion instead of 2 teaspoons fresh. Worked out great! Thanks for posting.
This is a great recipe, quick and easy to make with terrific results. Excellent flavor and smooth, creamy texture. I love smoked salmon and cream cheese together and this recipe certainly does not disappoint. Made exactly as written, using the onion option, I went with green onions, so good in this recipe. Thank you for sharing a recipe that I will make again and again. Made for Think Pink 2014.
I also have you make it for me whenever I am able to visit!!! I love it so much, I send you the salmon to make it =}