teresas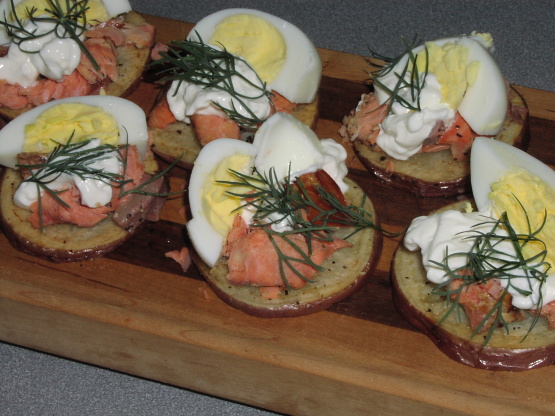 This is another recipe out of my "Party and Snack" cookbook...
Preheat oven to 350°F.
Cut potatoes into thick slices and place in a large bowl.
Add oil and toss to coat well.
Place potato slices on baking trays and bake for 30 minutes or until tender.
Remove potatoes from oven and cool slightly.
To serve, top each potato slice with a little salmon, a teaspoon of sour cream, an egg wedge, and dill sprig.
Serve warm.