3 Reviews
Really good! I think malt vinegar would be good on this too.

Excellent combination! I used scrambled eggs, since I prefer them over hard boiled, and probably more capers. Everything blended together perfectly, and the acid really puts this over the top (I imagine lemon would work well too).

I've never had sardine and eggs on toast, but I've liked smoked salmon with eggs. I've usually had it with scrambled eggs, so this was a little different, but really very good. I made this exactly as posted and enjoyed it for my lunch. Made by a fellow Tasty Tester for ZWT9.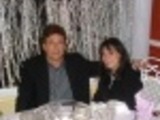 Smoked Salmon and Eggs on Toast With Capers and Dill