Smoked Salmon and Capers in a Champagne Sauce for Pasta
JustJanS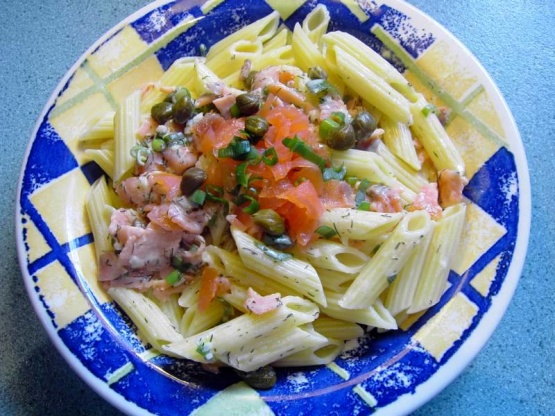 I found this in a magazine, and plan to make it on holidays, so I want the recipe print-out from my cookbook!
Heat the oil in a large frying pan and cook the garlic over a medium heat for 30 seconds.
Pour in the champagne and cook for 2-3 minutes, or until reduced slightly.
Add the cream and cook for 3-4 minutes, or until reduced and thickened.
Add the remaining ingredients and pour over the pasta of your choice.
Toss through gently and season to taste with salt and freshly ground black pepper.