3 Reviews
If I could make it 10 stars it deserves it.<br/>I have made this twice for large groups and coupled with a Carolina mustard based BBQ sauce it is absolutely to die for. In the rub I added 1 tsp dry mustard, and 1 tsp onion powder, increased the paprika to 3 tsp and used the smoked version and deleted the fennel seed. I smoked it with both apple wood and a little mesquite 4 hrs and finished it in the oven at 400 deg. to get it up to 200 internal temp. I added enough of the bbq sauce to the pulled meat to add flavor and moisture since the meat can get a bit dried out if not careful.
Yum! I made this with a 4lb boneless pork loin in the smoker (which took about 3 hrs since it was half the size of what the recipe called for). I made the regular amount of rub called for (using smoked paprika and adding some cumin) and really doused the meat with it. I also splashed some liquid smoke onto the pork a few times while smoking, as well as put some in the water. I let the roast set loosely covered in foil on the counter for about 30 minutes, then chopped away. Put it in my dutch oven with some cider vinegar and BBQ sauce and let simmer another 30 minutes. It was devoured! Next time (yes there will be), I will reduce the amount of chili powder (personal preference). Thanks for sharing a super recipe. :)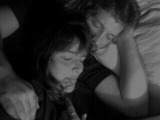 Addictive!!!!! This was very tasty and juicey. I used a small butt, but I made everything else as written. I will make this again. Made for Photo Tag.

Smoked Pulled Pork