Cinda Lu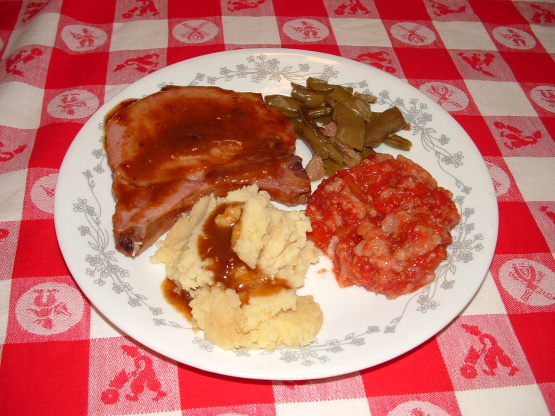 Found this one online and everybody thought it was great . I wanna remember where to find it , so there it is .

I used boneless pork chops due to a coupon. I was worried because the sauce smelled real mustardy, but they tasted real good, so it seemed to go with the smoked chop taste. My husband like them real well too. Quick & easy too, just one skillet to clean up.
Brown chops on both sides. Stir in sugar, mustard, vinegar and 1/4 cup water. Bring to boil, reduce heat cover and simmer about 10 minutes or until chops are well covered and hot.4.