GaylaJ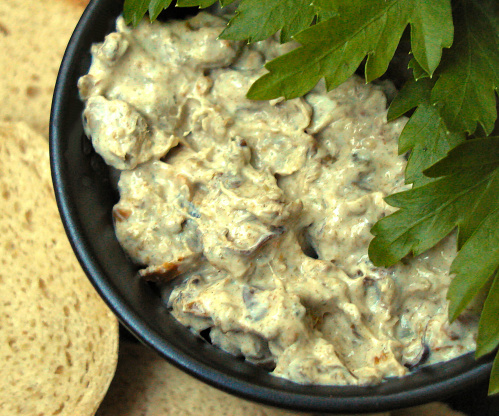 I love smoked oysters and I am addicted to this as a snack! You can increase the amounts to serve to a crowd.

Yummo! I served this Sat nite as part of a seafood appy party DH & I hosted to watch the *Eurovision Song Contest* & Icelandic election results. DH & I *LOVE* smoked oysters, always bring a healthy supply back w/us from the US & eat them atop crackers spread w/cream cheese. I made the recipe as written, but wanted a pate-like texture ... so I added 1 hard-boiled egg & used my immersion blender to get a *perfect pate* & admiring words of praise from DH & our guests. Thx for sharing this great & destined to be repeated recipe w/us. :-)
Roughly chop oysers and in a medium bowl mix with cream cheese, Worcestershire sauce,hot sauce and lemon pepper.
Chill at least one hour.
Serve with sliced baguette or crackers.