Smoked Oyster and Mushroom Soup
Prep 10 mins
Cook 10 mins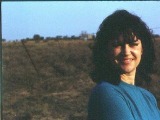 This recipe comes from local chef Marlene van der Westhuizen's lovely cookbook, "Delectable". I find her recipes, ranging from France to South Africa, simple and practical. This one has tins in the ingredients yet manages to be sophisticated and quick to make. Do double the recipe if you like: this starter soup for 4 is rich so servings are small.
396.89 g mushroom soup (1 tin, best quality)
85.04 g smoked oysters (1 tin, 85 g)
236.59 ml cream, fresh and thick (250 ml)
51.76 ml dry sherry (50 ml)
29.58 ml parsley (very finely chopped)
Directions
Heat the soup, stirred well, in a saucepan, but do not boil!
Halve the oysters and add, together with the cream and sherry.
Stir and heat, and again do not boil.
Serve in small, warmed soup cups or bowls, and garnish with the parsley and a generous grind of black pepper.
Serve with slices of brown bread.
Reviews
Most Helpful
Very good, and very rich! I was amazed that a can of soup could taste this good. Next time I'll cut back a bit on the sherry, as it was a bit too assertive, but otherwise this was spectacular! Thanks for posting!

This was wonderful! I had a tin of smoked oysters and no idea what to do with it. Made this today and it's fantastic and simple. Turned my boring can of mushroom soup into something decadent! I did go easy on the sherry, as it's not my favorite, and used dry parsley since that's all I had. I will definitely make this again. Thanks so much for sharing the recipe!
This spec soup is everything you said & more. I served it topped w/garlic-flavored croutons as a starter w/homemade bread last nite to a friend visiting from the US & it was the hit of the meal. It is clearly the easiest to fix soup I have ever made & served 3 of us, so I would dbl the recipe w/more mouths to feed. I added a step to the prep & patted the smoked oysters w/paper towel b4 halving & adding them to the soup. Even then there was a thin film of oil on the surface, but it was not unwelcome in the soup & added to the richness & flavor. Too easy, too good & will be remade for many yrs to come. Thx for sharing this *keeper* recipe. :-)