Luschka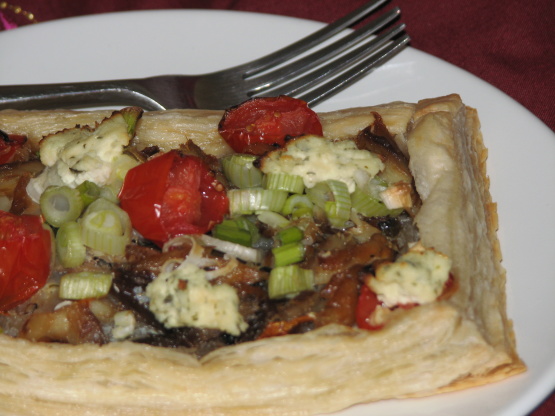 This delicious and quick dish is both full of flavour and filling. It can be pre-prepared and heated when ready, or eaten cold. It can also be made in to bite size snacks. I serve it as a meal with a small salad. (This is from the ASDA magazine)
Preheat oven to 180°C.
Line two backing trays, with baking paper.
Cut the pastry into quarters and trim the edges. Mark a rim all around each piece by cutting halfway through the pastry, about 1 cm in from the edge.
Bake for 10 minutes.
On each piece, press the centre down, leaving the raised rim.
Carefully spread the centres with half the cheese.
Skin and flake the mackerel and divide between the pastry cases with the tomatoes and spring onions.
Put the rest of the cheese on top (in splodges).
Bake for 10 minutes.
Serve warm or cold, sprinkled with parsley if desired.