Smoked Cheddar Scalloped Potatoes
Recipe by Kim1
These are a wonder tasting. I have also use many type of cheese for this so just try anything and let me know what you think.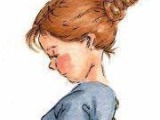 I made this last night and was delighted with the results. The smell alone when it was baking was incredible. My husband had been out in the garden working and when he came in and smelled it said Boy, I can tell we are having something really good tonight. I followed the directions exactly, but added a bit more cheese on the top. (We like cheese) I served it with grilled chicken breasts, carrots and a caesar salad. Thanks for a wonderful recipe!
Heat oven to 350.
Blanch potato slices in boiling water for 5 minutes.
Drain and rinse with cold water.
Spray a two-quart casserole with oil.
Make a layer of 1/2 of the potatoes.
Top with the cheese, onion, and flour.
Top with the rest of the potatoes.
Season.
Slightly heat the milk and pour over the casserole.
Cover and bake for 50 minutes.
Uncover and bake for 20 minutes longer (or until lightly brown).
Serve warm.