Smoked Cheddar/Jalapeno Ranch Meatloaf
Lusenda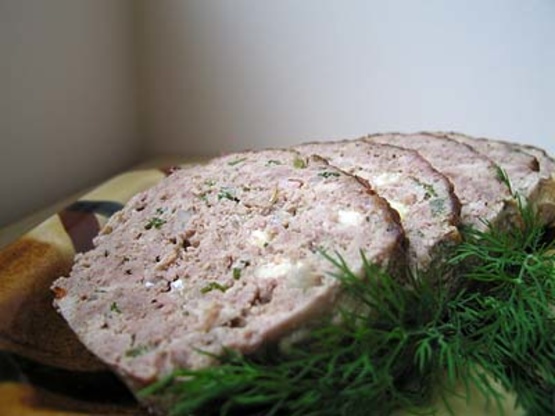 Another one of my Aunt's favorite recipes.

My ordinary meat loaf was not getting raves anymore. I liked to make meat loaf on Sunday and have left overs for sandwiches for the lunch boxes. Seems like everyone was sneaking out early Monday mornings to avoid taking a lunch. I'd yell after them, THERE'S ALWAYS TUES. YA KNOW. I'm making chicken and pot roast on Sundays now. I sneekly made this recipe and put it in my guys' sandwiches for lunch. WOWED THEM, they wanted it again for lunch on Tues. Didn't give it to them, made em bologna :) Want to keep this one, once a month special, so they don't get bored. Thanks for sharing.
Preheat oven to 325°.
Partially cook the bacon in an ovenproof skillet over low heat for 5 minutes.
Do not let the bacon get hard.
Transfer to a large bowl, add all the other ingredients, and mix very well.
Put the mixture back into the skillet or into a standard 8-inch loaf pan and bake for 1 hour.