Rita1652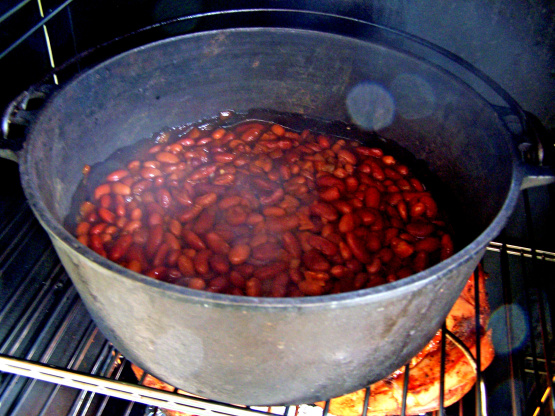 I smoked this on my smoker but you can just add a touch of liquid smoke and bake in your oven or cook stove top. I used this Smokie Barbecue Sauce as the sauce ingredient called for.
Add all ingredients to a dutch oven and heat for 15 minutes.
place in a smoker for 1-2 hours uncovered using your favorite wood chips stirring a couple times.