Diana 2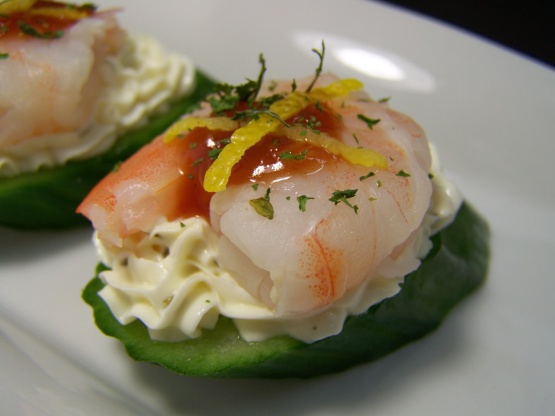 I found this recipe when I was looking for a low calorie and low fat appetizer. The cucumber is meant to replace the cracker, but you could use them. You can use flavoured cream cheese instead of plain. It's simple to make and always a hit. I hope you enjoy it!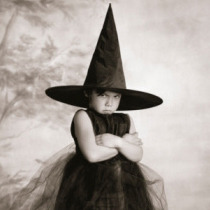 These are amazing little bundles, and look like something you'd find on an apppie tray at a formal party. I wasn't able to get smoked salmon, so substituted with large shrimp. I also added just a touch (it can be overpowering) of seafood sauce to the 'curve'. Honeyofachef...this was very delicious. I'll be trying it again with salmon...once I can get it. ;) Honoured to make this as a "Thank You" for voting for Lawrencetown, Nova Scotia in the 2010 Kraft Hockeyville Competition.
Mix cream cheese, dill and lemon peel until well blended.
Slice the cucumber into 48 slices, 1/4 inch thick.
Cut the salmon into 48 small pieces.
Top each cucumber with 1 tsp of the cream cheese mixture.
Roll up smoked salmon pieces and place on cream cheese topped cucumbers.