Smashing Bean Dip of a Different Sort!
Linky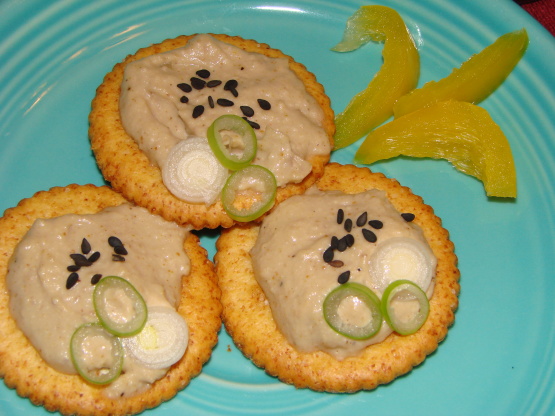 An unusual combination of ingredients. Makes this a wonderful addition to your Appetizer collection.

Top Review by Linky
I made this for an after-service coffee at church tonight. Everyone raved and one person said they liked it so much that they would like to "wallow" in it!! Wow! It was easy to make; I served it with crackers. (PAC Spring 09) ps I garnished with green onion slices and black sesame seeds.
In a small skillet saute the curry powder in 1 T olive oil until fragrant. (I use Extra Virgin).
In a Food Processor combine curry mixture with all the ingredients and process until almost smooth.
Serve on slices of Yellow Summer Squash.
Sprinkle with additional Curry powder and some Sea Salt.