Smashed Loaded Potatoes (Low Fat)

We love all the flavors of a loaded baked potato, but not the fat. So I turned that into a low fat smashed (or mashed, if you like) potato side dish. Portions are filling, and are approximately 5.5 grams of fat per person, including the bacon pieces.
Directions
Microwave potatoes until fork tender (you could also steam or boil the potatoes as well).
With a masher, smash potatoes a little (I leave the skins on, but feel free to remove them, if you like). Add light butter, and smash a little more. Be careful not to overmix, or potatoes will become glue-y.
Add milk and stir or mash into potatoes. Stir in sour cream, bacon bits and chives. Add salt and pepper, if desired.
Rewarm for about 45 seconds in the microwave, and serve.
Most Helpful
These are some good taters! We omitted the bacon, and used real butter, but otherwise made as directed. You can't really tell they are low-fat and healthy when compared with regular mashed potatoes. (Buddha couldn't... teehee).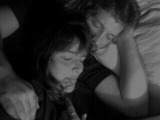 I eyeballed the ingredients and it turned out great! I scaled the recipe down just a bit. Thanks for a yummy potato dish!

This was great! Next time I plan to use a little less milk or sour cream. Came out a tad bit runny for my liking. Great flavor and easy to prepare. The yellow potatoes really do make the dish yellow. Made as posted and this makes a lot at least 3 servings. Thanks for posting.